Travel has been a great influence on my life. I was "on the road" before I was even born. My parents knew I was on the way when they left their ancestral home of London, England to travel to Canada. I've been told that the family went by ship because my mum thought it would be an adventure.
I was born in Kitchener-Waterloo (two communities so close they have to be hyphenated) in Ontario, Canada. Six months later the family moved to Barranquillla, Colombia, the birthplace of Shakira. My first words were a mix of English and Spanish and apparently were spoken in an attempt to communicate with the family dog.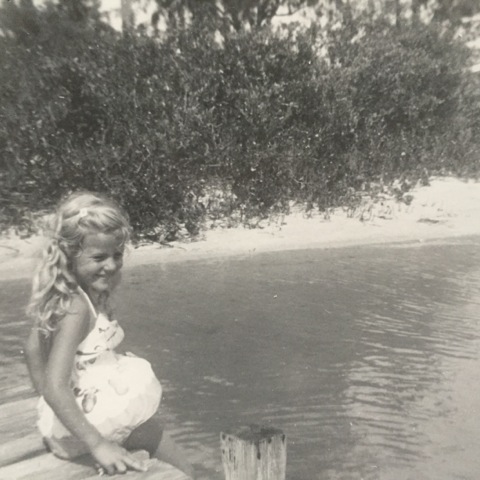 We arrived in the United States a few years later and I spent an amazing childhood on Boca Ciega Island in Florida. The island is in Boca Ciega Bay just a short walk to the shores of the Gulf of Mexico. It was there that I learned to love nature, the sea and every kind of critter that crossed my path. I even had a fascination for prehistoric animals and spent lots of time watching horseshoe crabs crawl through the shallows around the island. What could be cooler than a blue-blooded animal that looks like an alien and whose ancestors predate the dinosaurs?
When not swimming, hanging out on an old wooden raft docked in the bay or thinking up ways to embarrass my older sister, I collected comic books and traded them with my friends. I was drawn to anything scary like House of Mystery, Weird Tales, or Eerie. Later I became a loyal fan of television shows such as Twilight Zone, Alfred Hitchcock Presents and One Step Beyond. I also learned that I had a knack for telling scary stories and I would make up horrifying tales to entertain the other kids. One neighbor asked my mother to discourage me from doing this because her daughter was having nightmares. When I was nine I won my first writing contest and I've been hooked ever since.
We pulled up stakes again and finally settled in Palm Springs, California. In junior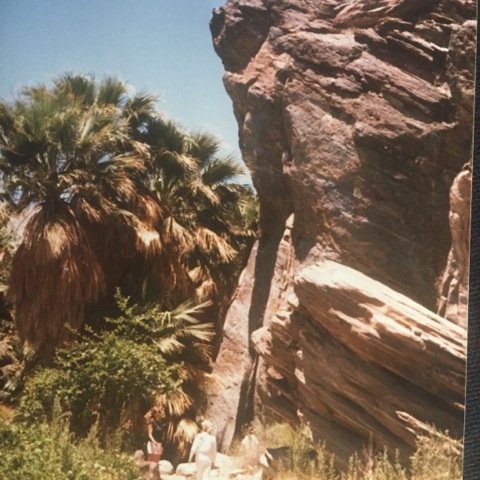 high I won a citywide essay contest and started submitting my short stories to magazines. My path to publication wasn't straight. I spent time as a nightclub singer in New York, a jewelry designer on Melrose and on Rodeo Drive in California, a SCUBA instructor, and a children's book editor. My first publication was a workbook about dinosaurs. My first published scary story was about what lurked in the dark waters around that old wooden raft in Boca Ciega Bay. Since then I've written nearly two hundred books: educational, craft, nonfiction, biography, and fiction.
Now I live in Southern California with my husband William, a physiologist. We have two beautiful dogs, Lucia the weimaraner and Sasha the Norwegian Elkhound, a quirky cockatiel named Buddy who will tell anyone within hearing that he is a VERY good boy, and a bevy of fish. Our talented and delightfully original daughter, Kaitlyn, is following her own unique path in San Francisco.
When not writing I love to read, garden, and of course, travel.