Summary
"I remember the day I lost my spirit." So begins the story of Gertrude Simmons, who came to be known as, Zitkala-Sa…Red Bird.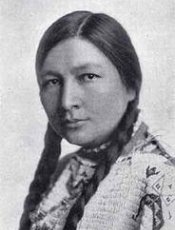 Born in 1876 on the Yankton Sioux reservation in South Dakota, she left her home at age eight and traveled to a boarding school in Indiana.
When Gertrude arrived at school she traded her soft buckskin and moccasins for stiff dresses and hard shoes that hurt her feet. When she learned that they planned to cut her hair she squeezed into the shadows under a bed. She kicked, screamed and sobbed as they dragged her out, tied her to a chair and sliced off her thick braids. It was clear that assimilation into Anglo society would come at the cost of her native language, traditions and spirituality. Gertrude was caught between two worlds.
Red Bird Sings is about Gertrude Simmons' courage and her remarkable journey to become Zitkala-Sa, Native American author, musician and activist. In spite of racist taunts from opponents, as a student she won awards and acclaim in debate and music. After graduation, she penned stories celebrating native stories and myths for the Atlantic Magazine.
Zitkala-Sa used her celebrity to draw attention to the fight for the rights of her people. As co-founder of the National Council of American Indians, she was a powerful advocate in Washington DC for Native American citizenship and civil rights. When she died she was laid to rest at Arlington National Cemetery.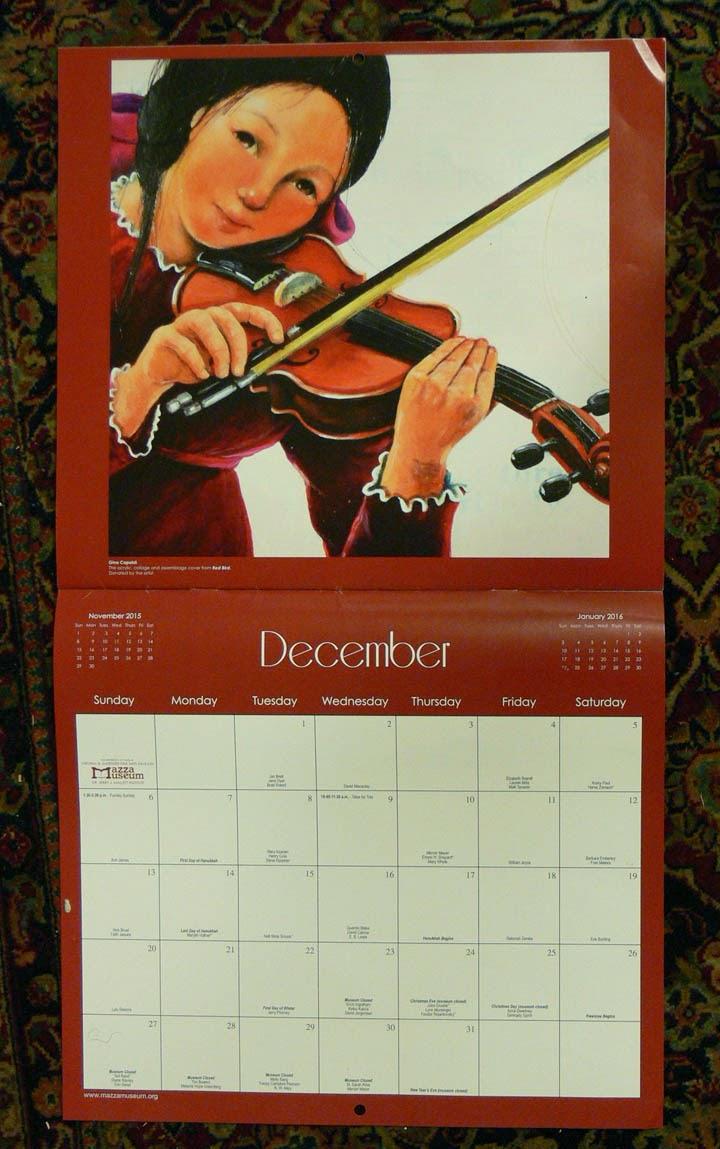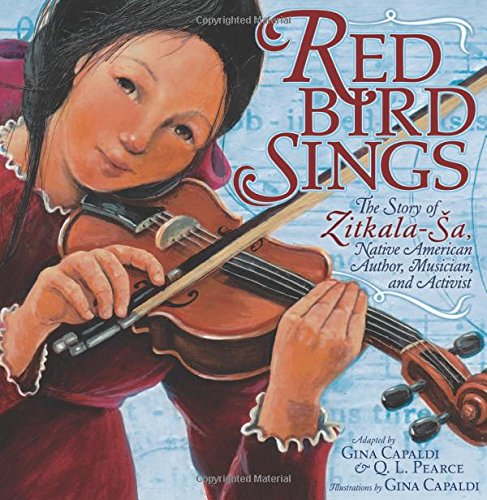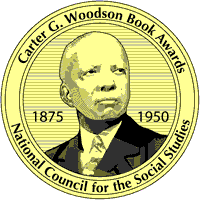 ---
Reviews
LIBRARY MEDIA CONNECTION
"Adapted from her writings, this illustrated book tells the courageous story of Zitkala-Sa, also known as Gertrude Simmons Bonnin. Capaldi has illustrated the book throughout with richly colored paintings that capture the essence of the accompanying storyline. Assimilation into the dominant culture is not glossed over but handled in a delicate manner that accentuates the enormous obstacles Bonnin overcame. Bonnin is portrayed as a strong woman who fought not only for Native American rights but also for women's rights. Bonnin's gifts as a speaker, author, and musician helped to persuade people to believe in the power of her message. This title will fill the gap in most libraries of strong, non-stereotypical Native American role models. A bibliography and further readings are included." --Library Media Connection
SCHOOL LIBRARY JOURNAL (Starred Review)
"This picture-book biography of Zitkala-Ša, a young Sioux girl born in 1876 in South Dakota, adapts and paraphrases some of her own autobiographical writings to trace her life from youth to adulthood. Born Gertrude Simmons, she was sent to an Indian boarding school in Indiana when she was eight, and it was through this education that she discovered a love and talent for music, writing, and public speaking, among other things. Her journey took her ever farther east, from college in Indiana to teaching in Pennsylvania and Massachusetts, to finally fighting for Native American civil rights in Washington, DC, in the early 1920s. Each spread shares moments from her life as she struggled to survive in two very different worlds: the familiar Sioux reservation and the Anglo world that was opened up to her. While the text is modified for clarity for young audiences, it is still lyrical and compelling, drawing readers into the woman's life and work. The accompanying paintings are textured and sometimes layered with maps, pictures, and magazine pages that provide a rich complement to the story, conveying both emotion and depth. This unique format brings Zitkala-Ša's intriguing story to life, and engenders further exploration. Extensive back matter includes suggested readings, useful websites, and a bit more detail about Zitkala-Ša."
PUBLISHERS WEEKLY
"Capaldi and Pearce document the life of Gertrude Simmons, an author, musician, and activist best known by her pen name, Zitkala-Sa (Red Bird). Drawing from semiautobiographical stories that Zitkala-Sa wrote for the Atlantic Monthly in the early 1900s, Capaldi and Pearce eloquently describe her experience at a Quaker boarding school, where she laments the loss of her culture, but also develops passions for violin and women's suffrage. Reconciling her new identity with her roots, she writes and stages 'The Sun Dance Opera; and advocates for Native American rights. Capaldi's understated illustrations integrate solid colors and doll-like characterizations with reproductions of period materials, while appended information on Zitkala-Sa rounds out this fascinating portrait." --
BOOKLIST
"This picture book about Native American musician, author, and activist Zitkala-Ša is adapted from three semiautobiographical stories written for the Atlantic Monthly in the early 1900s. Born Gertrude Simmons on the Yankton Sioux reservation in South Dakota, Zitkala-Ša chose as a young child to accompany missionaries who were headed east in order to study. Although stranded between two worlds, Simmons relished the opportunities her education afforded her. She blossomed as a musician and was a talented public speaker who used her gifts as 'tools that supported [her] greater goal,' which was nothing less than civil liberties for Native Americans. Occasionally the narrative emphasizes straightforward accomplishments over more telling personal moments; readers are not told how Gertrude Simmons acquired the name Zitkala-Ša, for example. Still, Zitkala-Ša's story is inherently compelling, and Capaldi's beautiful mixed-media illustrations enhance the themes of grace and strength. Closing with final notes, a bibliography, and suggestions for further reading, this is a competent introduction to an extraordinary woman who is rarely covered in books for youth."
THE BULLETIN OF THE CENTER FOR CHILDREN'S BOOKS
"Gertrude Simmons Bonnin of the Yankton Sioux, later known as Zitkala-Sa, bridged the nineteenth and twentieth centuries, and the white and Indian cultures. Brought up in an Indiana missionary school from the age of eight, she experienced both the demeaning boarding-school routines intended to strip students of their culture, and the opportunities to develop her talent as a writer and a violinist. Through the brief double-page spread chapters that mark highlights of her life, readers follow her school days, her later career as a political advocate for Indian rights, and her struggle to reconcile her determination for personal advancement with feelings of guilt for abandoning her family. First-person narration adapted from Zitkala-Sa's own writings and supplemented with 'additional primary and secondary sources' is frequently challenging in the formality of its turn-of-the-century tone; indeed, children who can negotiate this text may well be up to reading her autobiographical stories in the original. Zitkala-Sa is still an interesting figure, however, and one who rarely turns up in collective or individual biographies; this account offers insight not just into her achievements but into the complexity of identity. Stiff, sweetly doll-like figures in Capaldi's mixed-media illustrations suggest a younger audience than is likely to connect with the content. Closing notes, as well as print and online resources, will however guide middle graders and their teachers to further information on Zitkala-Sa's life and times."
THE HORN BOOK GUIDE
"This picture book adaptation of three of Zitkala-Ša's semiautobiographical stories (published in the early 1900s) begins with the Native American girl's 1884 enrollment in a Quaker-run boarding school. Music, along with oratory skills, rekindled her ancestral spirit and prompted a life devoted to Native American rights. Sheet music, maps, and photographs are thoughtfully incorporated into the acrylic illustrations in this emotion-stirring biography."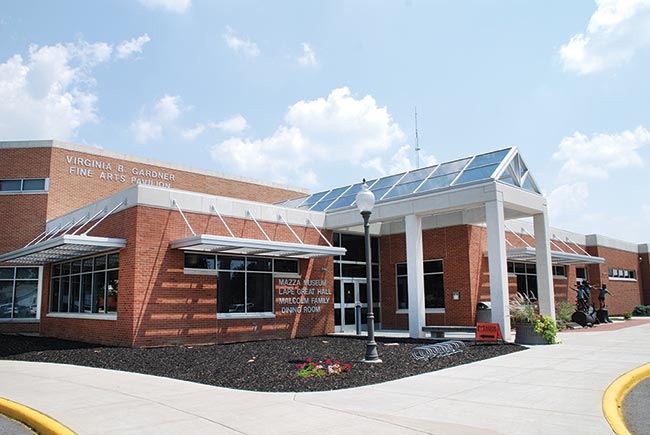 Mazza Musuem